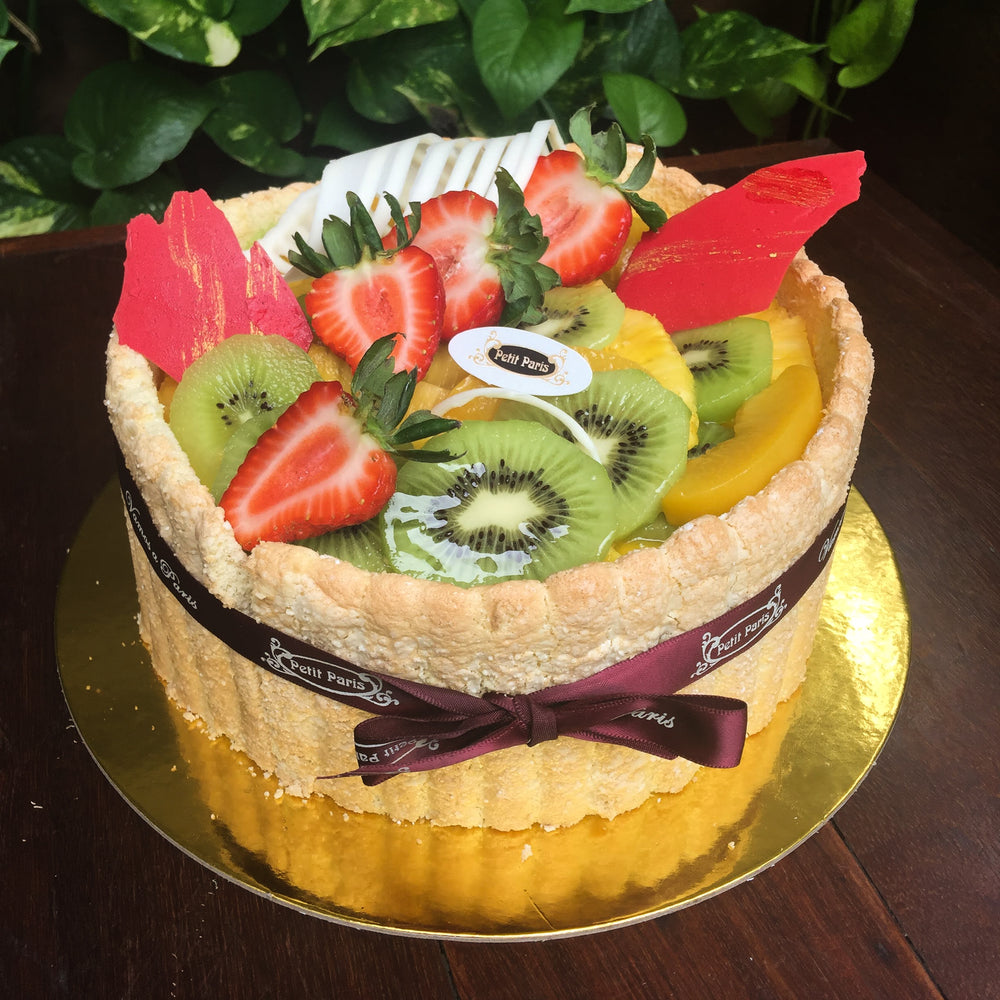 Charlotte of fruits or chocolate
eye! Preparation time 48 hours from the moment you ask for it.
Choose its size for 6, 8 or 10/12 pers. and the style you prefer!
Very light and fresh dessert,
A delicious genoise made with lady fingers soaked in syrup layered with bavaroise (creme anglaise and sugar-free Chantilly), vanilla, fruit and wrapped with Lady fingers.

It can be accompanied by a fruit coulis or English cream if it is chocolate